ProtoApps - the Apps Market System
Ever wished to be part of the latest and greatest technology boom in apps for Android devices?
Here is your biggest opportunity! The Apps Market system to offer app developers to sell their apps to the masses.
You will be able to run your own Apps Market like Google already does.
You will be able to collect your personal revenue from providing a high quality market platform with all the blows and whistles of the App Markets from original device creators.
Simply put, every time an app developer sells an app on your app market, you will collect a small portion of his sales and you can control how much your portion is via admin panel of the ProtoApps.
Plus, there are more admin controls for anything that is purely apps-related to the system functionality and control over general users and developers.
The fortunate stuff does happen here and now! Do not miss a revolutionary opportunity to run your own Google Play Apps Market like Google does!
The apps for mobile devices take over everywhere! Look at how much app developers make when they get a chance to promote their apps for android.
Wonder how you're going to make money when the economy is busted? Wonder no more! Start your own Apps Market business to make thousands in personal revenue by collecting a percentage of app sales.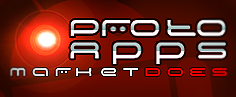 ————Start of Spotlight Features————
Full-Featured Apps Market System
Buyers can pay you for the apps they wish to download with Credit/Debit Cards, Paypal, GoogleCheckout
Admin can pay the AppDevelopers by Paypal, GoogleCheckout
Complete Help System
Twitter Integration
RSS Feed
Intelligent Search Engine (Powered by Google!)
AdSense Integration
BackLinkPageRank.com Integration
Tons of various user and admin toggles for the swift and easy usage and administration
————End of Spotlight Features————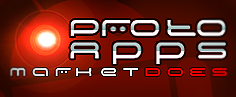 ————Server and Software Requirements————
1. Linux OS, Apache Server, MySql Database, PHP Language
2. Apache Server 2.2.15 or better
3. PHP 5.2.4 or better
4. Server API Apache 2 Handler (CGI/FCGI is a bad idea!)
5. Latest ImageMagick
6. Latest GD Library
7. Latest EXPAT Library
8. Latest OpenSSL
9. MCRYPT Library (libmcrypt v.2.4 or better)
10. mod_rewrite module loaded
11. Apache Web Server (running on a Windows Server is a bad idea!)
12. Directory: (files/) should be set to 777 chmod
13. If you want to run credit/debit cards processor then you must have a merchant account with LinkPoint EFT Service (apply now!)
(nothing else unless otherwise instructed at later times)